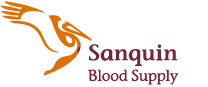 Amsterdam/Oss,  20 November 2014
Sanquin Blood Supply, division Research and Okklo Life Sciences BV have entered into a research and licensing agreement for a collaborative project based on Okklo's OCTOPlex technology.
In this project, novel proprietary cyclodextrins (ring-shaped sugar molecules) will be evaluated pre-clinically for a number of (cardiovascular) indications.
"We are very much looking forward to working with Sanquin in this project, which will be an important addition to our development program" said Daniel Zollinger, co-founder and managing director of Okklo Life Sciences. "The scientific and operational capabilities provided by Sanquin in combination with our OCTOPlex technology will provide a strong team, with the potential to very rapidly deliver new treatment opportunities."
Okklo Life Sciences BV is a private company located in Oss, The Netherlands, originating from and located at a former R&D site of Organon/MSD. The company is developing new therapeutics based on cyclodextrins as the active ingredient.
Sanquin Blood Supply is responsible for safe and efficient blood supply in the Netherlands on a not-for-profit basis. Sanquin also develops and produces pharmaceutical products, conducts high-quality scientific research, and develops and performs a multitude of diagnostic services. Continuous research and innovation lead to new and improved products and services. Quality and development therefore go hand in hand.
For more information:
Daniel Zollinger, Okklo Life Sciences BV
bd@okklo.com
phone +316 3013 7748
Robert Heckert, Sanquin Blood Suppy
r.heckert@sanquin.nl
phone +31 20 512 3998