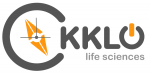 October 2nd, 2014
Today BioAxis Research and Okklo Life Sciences have entered into an exclusive collaboration for R&D projects.
Their OCTOPlex technology contributes to the rapid development of specific sugar molecules, cyclodextrins, as potential treatment for various diseases.

BioAxis Research BV and Okklo Life Sciences BV have unique expertise on the design and development of cyclodextrin-based medicines. Cyclodextrins are ring-shaped sugar molecules with many promising features for development of new treatments, including therapies for rare (orphan) diseases. With the OCTOPlex technology, Okklo Life Sciences and BioAxis can rapidly design and optimize these molecules and develop these into potential therapeutics. In addition, the technology enables the design of novel cyclodextrins that can 'inactivate' a wide variety of drugs or harmful biological metabolites.
A first project will be initiated in the coming weeks, and other projects are planned for early 2015.
"With this agreement we strengthen our collaboration, and increase the capabilities of the technology. By working together, we will be able to more rapidly and effectively design and deliver drug candidates with the appropriate properties " according to Ross McGuire, managing director of BioAxis Research."We have successfully collaborated in the past and are very keen to demonstrate the strength of this combination again" said Daniel Zollinger, co-founder and managing director of Okklo Life Sciences.
BioAxis Research BV and Okklo Life Sciences BV are privately held companies, located at the Pivot Park in Oss, The Netherlands. Both enterprises have their roots in the former R&D organization of Organon/MSD and were involved in the development and approval of the first cyclodextrin-based drug in 2008.