Okklo Life Sciences B.V. (Nijmegen, The Netherlands) and SolAeroMed Inc.  (Calgary, Canada) have signed an agreement to join forces in the field of cyclodextrins and pulmonary diseases. The collaboration aims to optimize the development of novel cyclodextrins for the treatment of cystic fibrosis.
In this partnership SolAeroMed will test proprietary cyclodextrins designed by Okklo for potential efficacy in their preclinical models. SolAeroMed has ex vivo evidence that cyclodextrins can restore surfactant function which is impaired in lung diseases such as cystic fibrosis. Okklo has extensive cyclodextrin knowledge and a unique library of proprietary cyclodextrins. By joining forces, the companies can select the optimal lead to enter (pre-)clinical development and ultimately provide a treatment for this debilitating disease as fast as possible.
Increased cholesterol and oxidized phospholipid levels contribute to dysfunction of pulmonary surfactant, a critical thin layer of lipids and proteins covering the interior of the lungs. Cystic fibrosis, an inherited obstructive lung disease, is characterised by such a surfactant dysfunction. Lipid-sequestering agents, such as cyclodextrins, have a therapeutic potential by restoring pulmonary surfactant function. By chemical modification, Okklo designed cyclodextrins that are able to optimally scavenge and detoxify these (oxidized) lipids from the surfactant.
SolAeroMed holds a strong patent on the use of cyclodextrins for restoration of surfactant function in lung diseases and has extensive expertise in the respiratory field. "This collaboration enables Okklo to enter this important therapeutic area with a very high unmet medical need," says Alex Zwiers, COO of Okklo. On the other hand, "Okklo's cyclodextrin knowledge, unique library and experience with drug development make it possible for SolAeroMed to valorize this specific program" as John Dennis, CEO of SolAeroMed points out.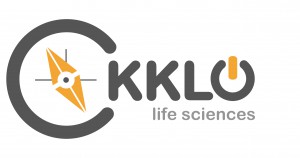 Okklo Life Sciences B.V. is a privately held biopharmaceutical company developing novel therapeutic solutions using cyclodextrin-based technologies.
The company was founded by a team of life-sciences experts previously involved in the development and approval of sugammadex (Bridion™), the first modified cyclodextrin (CD) marketed as a drug product. Okklo currently has preclinical programs in different therapeutic areas including haemophilia, anticoagulant reversal, immunology and lysosomal storage diseases.

SolAeroMed Inc. is a company dedicated to the development of novel therapeutic strategies to treat obstructive lung diseases. The aim is to improve the quality and longevity of patients' lives. This goal is being realized through the generation of quality biopharmaceutical technologies that are developed with "outside-the-box" thinking.  SolAeroMed aims to balance ethical and effective research and development with strategic partnering and a level of investment return to attract the resources required to develop our novel therapies